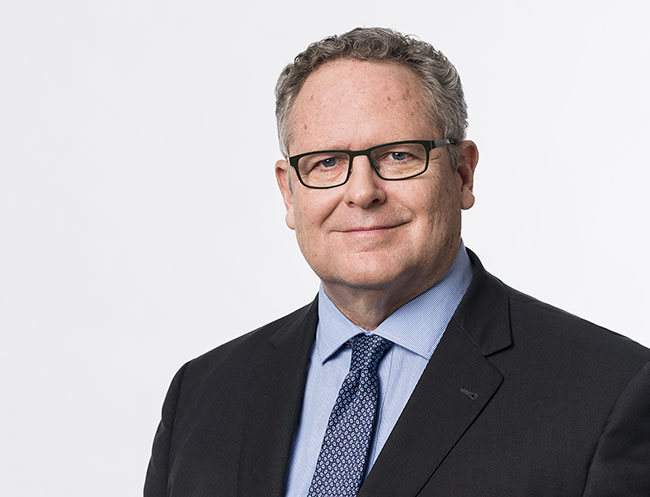 Ronald Scott
Member of the Board of Directors
Ronald Scott, Member of the Board | Nationality: Swiss | Year of Birth: 1955
Ronald Scott has been a member of the Board since 2018. He is also a member of the Corporate Governance Committee.
Mr. Scott served as Basilea's CEO from 2013 to 2018. Before that he held other key leadership positions at Basilea, including COO and from the Company's founding in 2000 through January 2012 as CFO. From 2004 to 2011, Mr. Scott served on the Board and was also a co-founding Board member of the Company in 2000. Prior to joining Basilea, Mr. Scott worked at Roche Holding AG in management positions in finance, licensing and in the mergers & acquisitions group. Prior to joining Roche, Mr. Scott worked for Prudential Investment Corporation in the United States as director in Prudential's finance and international business development units, managing divestitures and joint venture transactions.
Mr. Scott is a member of the supervisory board of Medigene AG. From July 2018 to November 2019 he served as board member of KIDPharma AG.
Mr. Scott holds a bachelor's degree from Utah State University and a master's degree from Harvard University.