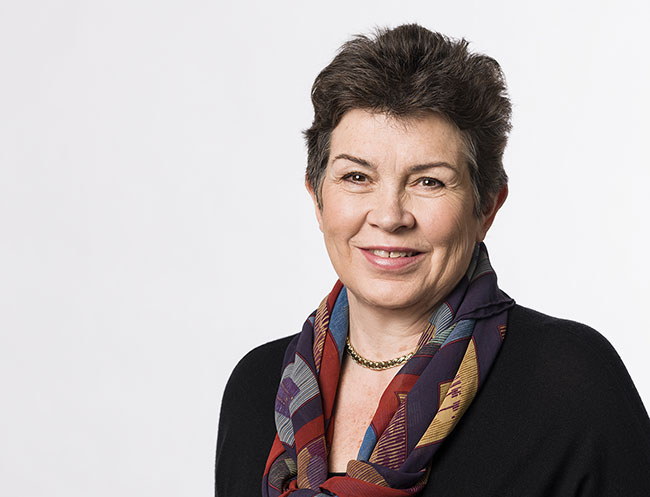 Nicole Onetto, M.D.
Member of the Board of Directors
Nicole Onetto, M.D., Member of the Board of Directors | Nationality: Canadian and French | Year of Birth: 1953
Nicole Onetto, M.D., has been a member of the Board of Directors since 2017. She is also a member of the Corporate Governance Committee.
Ms. Onetto is an independent consultant in oncology, drug development and translational research. She was deputy director & chief scientific officer at the Ontario Institute for Cancer Research from 2009 to 2016. From 2005 to 2009 she was senior vice president and chief medical officer at ZymoGenetics Inc. From 2002 to 2005, she served at OSI Pharmaceuticals, Inc., first as executive vice president Oncology, and then as chief medical officer and executive vice president. Her career in the pharmaceutical industry also includes senior management positions at Bristol-Myers Squibb and Nexstar Pharmaceuticals, which was acquired by Gilead Sciences, Inc.
Ms. Onetto is a member of the board of Sierra Oncology, Inc. and of NBE Therapeutics AG. Previously she served for eleven years as a board member of ImmunoGen Inc.
Ms. Onetto holds a doctor of medicine from the University of Paris and a master of pharmacology from the University of Montréal.