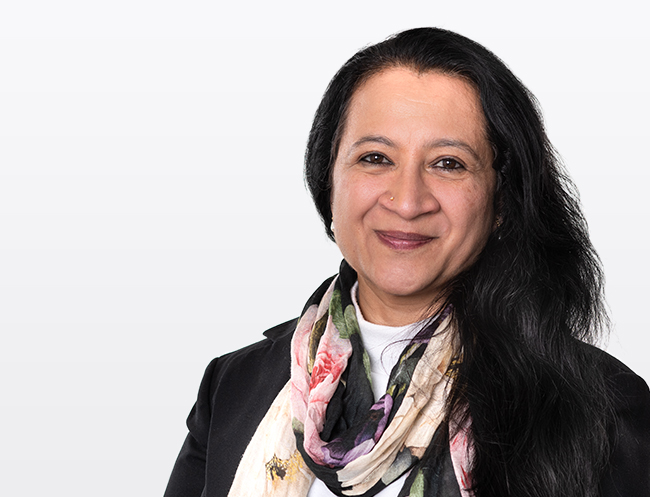 Savitha Ram Moorthi
Head of Global Quality Management
Savitha Ram Moorthi, Head of Global Quality Management | Nationality: Swiss| Year of Birth: 1966
Savitha Ram Moorthi has been Head of Global Quality Management since June 2020. She is a member of the Extended Management Committee of Basilea.
Ms. Ram Moorthi joined Basilea from Novo Nordisk Health Care, Zurich, Switzerland, on February 1, 2020, as Head of Quality Compliance Systems & Safety. At Novo Nordisk, Ms. Ram Moorthi served from 2017 to 2020 as Director Clinical Quality and Pharmacovigilance responsible for the oversight of Quality Management Reviews, clinical quality and pharmacovigilance for International Operations. Prior to this, from 2014 to 2016, she was Director Clinical Operations for Region Europe at Novo Nordisk.
She holds a Master's Degree in Clinical Pharmacology from the University of Aberdeen, United Kingdom, and a Master's in Pharmacy from Nagpur University, India.